Directed By:
Harry Thomason

Starring:
George Gobel and Rita Wilson

Rated PG
Genre: Horror/Sci-Fi
Format Used: Netflix DVD
Contains: Graphic Violence
THE PLOT:
A strange meteor as crashed landed in a lake where a mob boss was dumped after his gangland style murder. The strange rock from the stars ha brought him back and he goes for revenge. But when the rock is removed by four College students he goes after the stone as well.
ZEDD'S OPINION:
This is a clever story, but very slow paced. Very slow paced. I liked the creature effects and the characters but the pass really got to me. Plus there were elements I didn't really understand at all. So, in light of this I give it, 3 STARS.

VOLTRON'S OPINION:
Slow paced? No watching a turtle Marathon is slow paced, this was darn right boring. Too boring I'm afraid. I just can't recommend it for that reason. Zedd makes good point but that boredom factor I just can't get past, for me it's the BLACK HOLE!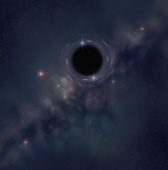 ON THE POSITIVE SIDE (+ HITS):
+ CAST (The cast does do a good job.)
+ CREATURE EFFECTS (The creature effects are impressive.)
+ CHARACTERS (I do like the characters.)
ON THE NEGATIVE SIDE (- MISSES):
- PACE (It has serious pacing issues, so bad VOLTRON can't give it a good review.)
...AND FINALLY...
- CONFUSING (There are some confusing elements in the story that neither of us truly understands.)